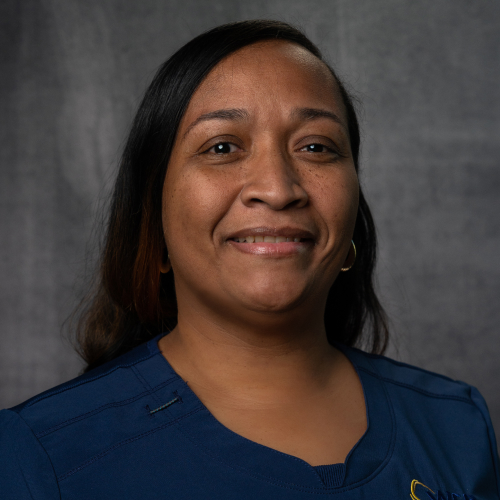 Veronica attended College of Southern Nevada and graduated in 2004 with an Associate of Science in Nursing degree and began her career at University Medical Center of Southern Nevada (UMC) in March of 2005. She spent 14 years at UMC specializing in trauma and burn critical care as well as plastics reconstructive surgery patients. She had various roles during her time there. She received her Bachelor of Science in Nursing from Nevada State College in 2011 while working at UMC. She then went on to attend the University of Nevada, Reno (UNR), where she received her Master of Science in Nursing.
Veronica likes to build partnerships with her patients, which includes getting to know them as a person and gaining an understanding of their health care needs to help them.
When not at work, she enjoys spending quality time with her husband, her three children, and five grandchildren. She enjoys daily walks and quality time with her miniature schnauzer. She also likes to spend time with friends and family doing various things like attending shows, going out to dinners or parties, and taking vacations. In addition, she spends time volunteering for several different organizations to help needy families and the homeless population – giving assistance with food, shelter, clothing, and medical care.