Welcome to WCE Specialty
Your Path to Healing, Wholeness, and Wellness!
At  WCE Specialty, we're not just a medical center; we are a passionate team of dedicated professionals who believe in the power of cutting-edge medicine. Led by our founder, Dr. Naz Wahab, a board-certified family physician and fellow of the American Professional Wound Care Association, we offer more than just treatments; we offer hope and a transformative journey to optimal health.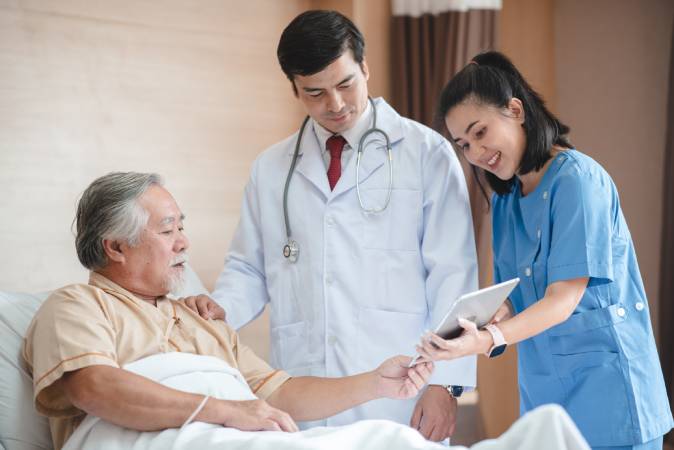 Our story began over two decades ago when Dr. Wahab's relentless pursuit of healing touched the lives of countless patients. Through her experience as a family physician, she discovered a gap in patient care – the lack of comprehensive wound care services in our community. Determined to make a difference, she took a leap of faith, and WCE Specialty was born.
Our vision has grown, and today, we proudly serve the Las Vegas area with a multidisciplinary team of exceptional practitioners, in wound care, surgical podiatry, endocrinology, primary care, and infectious disease offering modern, evidence-based, and advanced  health care.
We employ innovative technologies like:
Macrophage therapy
Negative pressure wound therapy
Hyperbaric & topical oxygen therapy
Near-infrared spectroscopy
Stem cell therapy
Education is also at the core of our values, and we are committed to sharing the art and science of wound care through seminars, articles, and ground-breaking research. Our dedication to clinical research has led to the creation of an institute where patients receive care at the cutting-edge of what's possible.
But, crucially, at , WCE Specialty we see you as a unique individual with a story to tell. Our empathetic approach is rooted in trust and open communication with you. We genuinely listen to your concerns, offering personalized solutions that address not just your physical well-being but all aspects of your health that play a role in your wound healing.
Together, we embark on a journey of recovery, restoring your body and also your confidence and self-esteem. With each step, we walk hand in hand, creating a journey to a a healthier life.
We invite you to be a part of our story – a story of resilience, compassion, and the unyielding spirit of human potential. Join  WCE Specialty and let us redefine health care  for you.