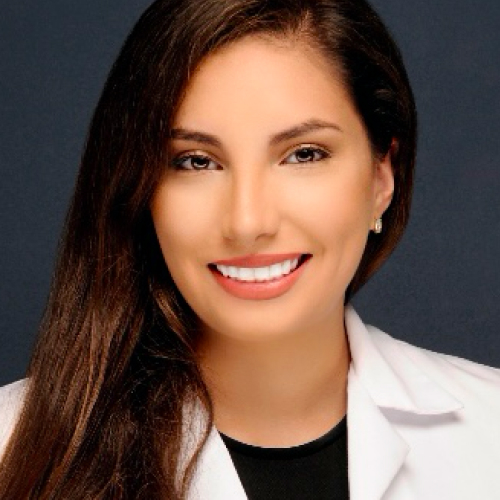 Dr. Pesantez attended Medical School in Pontificia Universidad Católica del Ecuador. She went on to complete her residency at the University of Texas, Rio Grande Valley in Internal Medicine.
She then attended the University of Miami, Jackson Memorial Hospital for Endocrinology.
From an early age, Dr. Pesantez saw her family members struggling with diabetes and thyroid disease. This motivated her to find a way to help others to take control of their health and ultimately, improve their quality of life. Practicing endocrinology allows her to positively impact her patients while building a significant long-term relationship.
Dr. Pesantez believes in a holistic approach to patient care that consists of medical management as well as education, support, and guidance. Providing comprehensive care in endocrinology is also a great opportunity to learn and collaborate with different fields like wound care, Podiatry, and Infectious Diseases.
Lastly, she enjoys challenging herself and looking for areas of improvement when dealing with a complicated case. Research, especially in healthcare disparities, has been a useful tool for her to better understand the challenges that patients face after being diagnosed with chronic illnesses.
Fortunately, there have been several advancements in the endocrinology field that she can now apply in clinical practice. Ultimately, her goal is to provide patient care that is effective in terms of outcomes and that reduces the financial burden on her patients and their families in the long term.
When not working, she enjoys running, hiking, and kayaking. When time allows, she travels to explore new cultures, landscapes, and flavors.