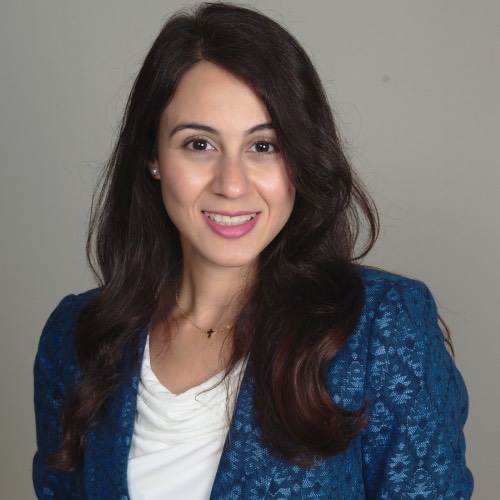 Dr. Ibrahim started here journey at Ain Shams University, Cairo, Egypt.
She did her Internal Medicine Residency at Florida Atlantic University, Boca Raton, Florida and was Chief Resident.
She is now finishing her Fellowship in Endocrinology, Diabetes, and Metabolism at George Washington University, Washington, DC
Dr. Ibrahim is a Member of the Endocrine Society, American Association of Clinical Endocrinology, and American Thyroid Association and has published multiple times about rare and interesting endocrine conditions.
Her passion for endocrinology stems from her love of caring for patients. She understands how living with endocrinopathies can affect one's whole being and she is passionate about equipping her patients to take control over their conditions. She believes that one of the keys to success in the art of practicing medicine is to empower patients with the necessary knowledge and tools to be able to actively participate in their care. She therefore aims to provide individualized care in tailoring treatment plans and goals based on shared decision-making.
Dr. Ibrahim is trained to manage the following areas of general endocrinology, with a special interest in the management of Diabetes Mellitus and Thyroid nodules.
Type 1 Diabetes Mellitus (including patients on insulin pumps and continuous glucose monitoring)
Type 2 Diabetes Mellitus and metabolic syndromes
Late Onset Diabetes of the Adult
Lipid disorders (high cholesterol and/or triglyceride levels)
Hypothyroidism (underactive thyroid function )
Hyperthyroidism (overactive thyroid function )
Goiters and thyroid nodules
Thyroid cancer diagnosis
Thyroid nodules fine needle aspiration (Biopsy)
Disorders of bone and calcium metabolism: including parathyroid disorders, Paget's disease, osteoporosis and osteopenia, and Vitamin D deficiency
Pituitary disorders: pituitary adenomas, hyperprolactinemia, pituitary hormonal deficiencies
Adrenal disorders: adrenal adenomas, Cushing Syndrome, pheochromocytoma, hyperaldosteronism, adrenal insufficiency
Dr Ibrahim enjoys playing sports – she is a Squash enthusiast! She also enjoys all kinds of workouts: high-intensity training, jogging, and cycling. She loves painting, different media, and colors. She also enjoys nature and exploring, and her happy place is with friends and family around a good meal!