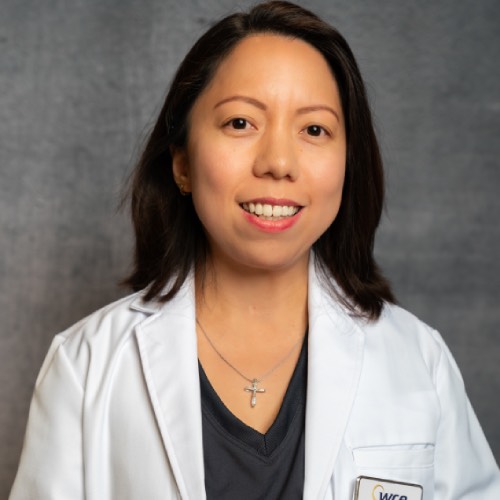 Joanne is a board-certified family nurse practitioner by the American Nurses Credentialing Center. She graduated with her Master of Science in Nursing at Chamberlain University in Illinois and then received her Bachelor's degree in Manila, Philippines where she was a university scholar. She has practiced mostly in the medical and surgical unit in the Philippines, United Kingdom, and USA. Joanne was a unit charge nurse for more than five years here in Las Vegas before she advanced her career.
She never thought she would challenge herself to be in the wound care specialty throughout her career in healthcare. It made her realize that even in wound treatment, every patient is different with their own unique needs. As a family nurse practitioner, she can create an individualized treatment plan to help patients achieve the best care possible. Joanne's interest in wound care specialty develops increasingly each day. Being able to make a positive impact on the patient's condition is an immeasurable experience.
When she is not handling scalpel and forceps, Joanne enjoys travelling the world and taking road trips with her husband and her pet rooster. She is always excited to learn about different cultures and experience their cuisines. Being culturally aware teaches her to be culturally competent in order for her to provide patients with the safe and best healthcare possible.
Book Your Consultation