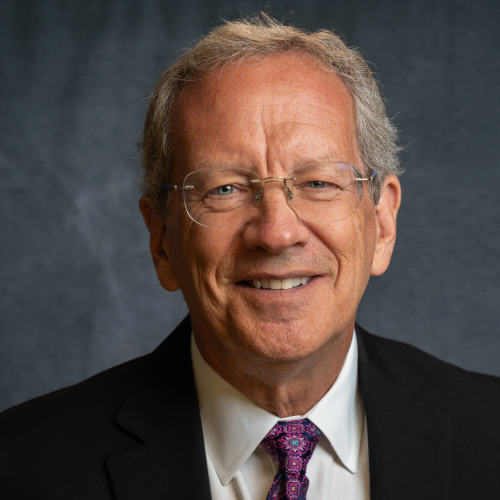 Dr. Davis graduated from Northern Illinois University with a degree in psychology. From there he did pre-med studies at the University of Illinois, Chicago. He studied medicine at Rush University in Chicago and was lucky enough to win a full scholarship from the United States Navy. In his third year, Dr. Davis was elected to Alpha Omega Alpha, a national honor society recognizing the top students in the nation.
He remained at Rush for five years to complete his residency in general surgery. During his time there, he was awarded the Upjohn Travelers Award for outstanding presentation at the American Society of Clinical Oncology for research he conducted during his residency. Following his residency, he served for four years in the United States Navy, spending two years at sea then two years in academic practice at Naval Medical Center San Diego. Since then, he has been in private practice in Las Vegas for the past 25 years and has had the honor of serving as Vice Chief of Staff and Chief of Surgery.
Dr. Davis has been a general surgeon for the past 30 years. Once he was exposed to surgery, nothing else interested him. A combination of intellectual and intuitive thinking combined with hands-on manual labor couldn't be more satisfying for him. He says that sometimes he has to a step back and think about what he does every day. Much of it wouldn't have even been possible 100 years ago. This has made him look hard into the history of medicine and surgery to keep his perspective in how far we, as a discipline, have come in a relatively short time. He feels it is truly a privilege to do what he does.
Dr. Davis has now moved into the field of wound care, which is really something he has been doing all along, but the specialty is rapidly growing and he is eager to learn all there is to know about it and apply that to those in need.
In his spare time, he has been an avid cyclist for 26 years, which has taken him all over the country, and indeed the world, to participate in a beautiful sport. He has been a photographer for many years and never leaves his home without a camera, and is also a musician who plays trumpet, guitar, and banjo – although if you ask the dogs, they might disagree that "musician" is the appropriate tag!